Gender Equality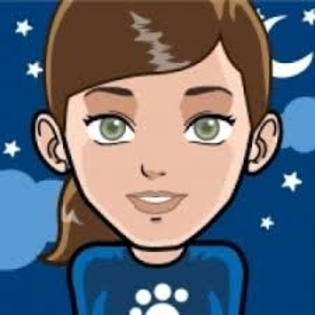 We all often hear that all genders are equal. However, is that true? Do women actually get equal treatment and rights as men? Women are treated inferior to men even though they are the creators of new life. Although women's status varies from society to society, it has gradually been increasing in some, the status-declined or remained unchanged in the other. The status of women has always been a controversial and important topic. However, a big win for us is that today's generation is very vocal about the atrocities women face and do not shy away from raising their voices against the wrong.
Yet, this has not been sufficient. Even after so many awareness campaigns, more than 796 million girls around the world are illiterate. We all know the well-known African proverb that states that educating a woman is equivalent to educating a whole nation. Even then, people do not educate their daughters for various illogical reasons. The most common ones are "she will get married one day, she should learn how to take care of the household", "we do not have enough money for her education. We need money for her marriage as that is more important.", "We are poor and we have sons that need education more than our daughters as they are the ones who will grow up and earn for us." Most of the time, an ideal woman is the one who knows how to raise children and take care of the household. Even in today's world people look down upon self-dependent women who work and earn for themselves.
Apart from discrimination in education, self-dependent unmarried women are often looked down upon by society. A woman is expected to get married around the age of 25 and start a family soon after her marriage regardless of her wish to do so. Today's sad reality prefers having a sad and depressed married woman over a happy and self-sufficient unmarried woman. Society has a clear ideology that a woman's priority should be marriage, the rest comes later. This has made a lot of people think of their daughters as a burden. Reports suggest that nearly 14 million girls under the age of 18 marry each year. Girls who are at the age to study, play, and have aspirations are forced to get married to someone who most often is way too older than them. These young girls are then forced to start a family to be considered a "perfect woman" in our society.
It is high time we condemn such thoughts and ideal image portrayal from society. A woman's status is much more than being a mother or a wife. Our generations have a lot of potential to improve the social status of women. A major step will be to identify the loophole in the current strategies due to which we still cannot see a significant change.
"Any society that fails to harness the energy and creativity of its women is at a huge disadvantage in the modern world." - Tian Wei
Slurs that promote microaggression:
We often see people around us use slurs like "Stop crying like a girl", "stop throwing like a girl", etc. However, are these slurs right? Is using a particular community or gender as a joke really funny? Many times people assume females to be weaker than men. In today's world, such slurs are used casually without people thinking about the dire consequence of using such slurs. I believe that such name-calling further worsens the injustice females go through. Using their gender as a means to call someone weak creates an impression for them that they are inferior to men. It is high time such stereotypes end. How can someone's gender classify their strengths, behavior, and choices?
For a long time, people have a mindset that women are inferior to men, and this thinking is put into the minds of girls from a very young age due to which as they grow up they have no option but to follow the norm. It is really surprising to see that people consider women to be weak even though a woman is the one who gives birth to a new life which is considered to be the second most painful thing. Such inequalities still prevail in various countries. On one hand, people worship female goddesses but on the other hand, they treat women inferior. On one side, if a girl is born in your family it is a sign of prosperity but on the other side people kill their newborn girl child as she "is a burden". There have been incidents when women who are much more qualified than a man are rejected from a higher post job. In marriages parents of a girl have to pay dowry no matter how bad the man is. Most often a girl is always told "Do whatever you want after marriage" while a boy is rarely told that. How are girls expected to do whatever they want after marrying a man who they have barely known for some time when they could not do it with people who raised them. A woman is always expected to be:
A good and respectful daughter
A mother like figure to her siblings
Get married before the age of 30 and be a good wife.
Have children and take care of them and her in-laws.
In all these roles she barely gets to be herself and do what she likes to do. I am not denying the fact that men are equally important, but the importance and position of a woman are mostly overlooked.
I believe that such stereotypes are often established by the way a child is brought up and their surroundings. I read an example which states that very often parents buy a dollhouse or kitchen set for girls and some mechanical toys for boys. Intentionally or unintentionally they promote this wrong thinking of society as this is some sort of training for girls to do these things when they grow up. They should instead let their children choose which toy they prefer. This thinking is promoted even in school. Teachers most often call the "strong boys" to lift the chairs and tables which is wrong as strength is not based on genders.
I believe that such classifications have led to discrimination and stereotypes. It is important to respect one's gender and choices as this is something they are born with and are proud of. People should start empowering them rather than stigmatizing their genders.